Futuro Health CEO Named Vice Chair of California Health Workforce Education and Training Council
Established in 2022 as part of the Song-Brown Health Care Workforce Training Act, the Council is to advise on coordinating the state's health workforce needs
"Van Ton-Quinlivan's passion for advancing health workforce opportunities for diverse populations and her extensive health workforce development knowledge and experience within the public, private, and nonprofit sectors personifies the leadership of this Council," said Department of Health Care Access and Information Director Elizabeth Landsberg. "We're pleased to have her on the Council to help guide us in our pursuit of expanding equitable access to health care for all Californians."
Student Spotlight
Ashley L. says that the coursework wasn't easy, and retaining the information could be a challenge, but she passed the program. And she's glad she did. "I'm really happy I got through it," says Ashley. "It's going to be good for my future, and for my future baby."
Creating a Future-Ready, Equitable Higher Education System: New Report Released
What is the role of place in the student experience? Institute for the Future's new report looks at the future-readiness of colleges in California and outlines a new model for a place-based higher education system that serves as an engine of community wealth building and socio-economic mobility. IFTF's research process involved the use of "ethnographic foresight" methodologies to better understand lived experiences of California students today, interviews and workshops with experts, signals and trends analysis, as well as scenario building.
Futuro Health CEO Van Ton-Quinlivan contributed to the report and says: "IFTF's Creating a Future-Ready, Equitable Higher Education System offers provocative possibilities that consider regions and industry partnerships more intentionally.
Futuro Health Accepting Applications
With your referral, your friends and family may be eligible to attend one of these Futuro Health programs, tuition-free!*
Pass on this email to someone interested in learning more.
*Current Futuro Health program enrollees are ineligible to apply. There is a non-refundable registration fee.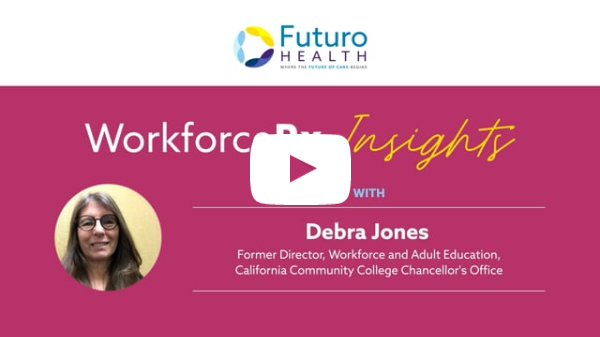 Debra Jones, Former Director, Workforce and Adult Education, California Community College Chancellor's Office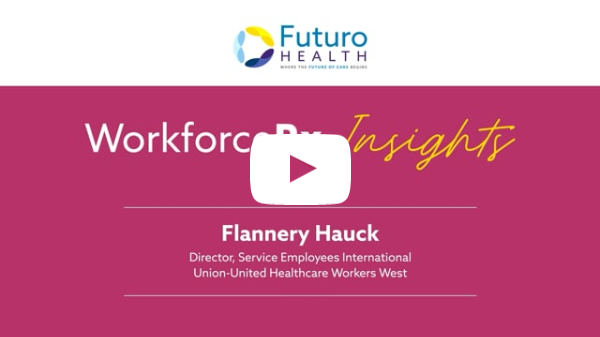 Flannery Hauck, Director, Service Employees International Union-United Healthcare Workers West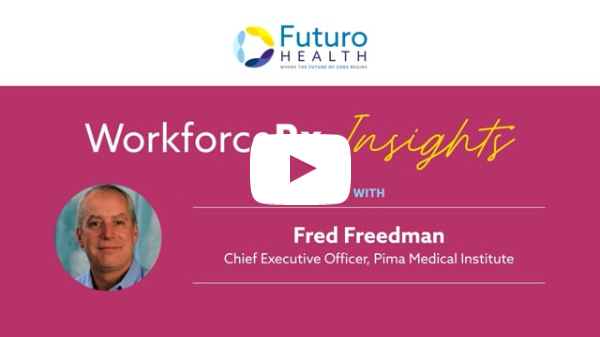 Fred Freedman, Chief Executive Officer, Pima Medical Institute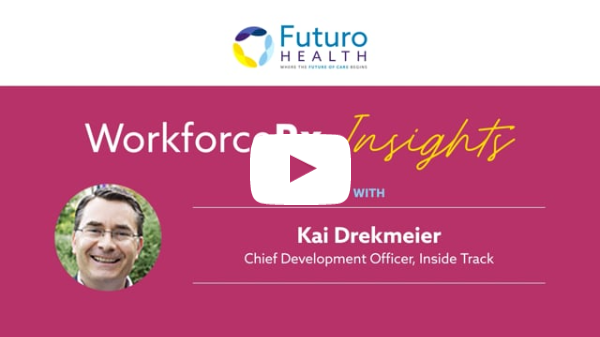 Kai Drekmeier, Chief Development Officer, Inside Track
Futuro Health In The News
Scale, Equity, and Agility in Workforce Development with Van Ton-Quinlivan, Leading Learning
Technology and the Workforce: ANSI and Workcred Announce Future-Focused Conference, Cision
There are Overlooked Jobs in Health Care with Viable Career Pathways Open to a Wide Range of Candidates, WorkingNation Overheard
WorkforceRx Podcast
Dr. Adaeze Enekwechi, Operating Partner at Welsh, Carson, Anderson & Stowe
Episode #37: Private Equity and the Healthcare Workforce
"I did not ever think of private equity as a career option for me," admits Dr. Adaeze Enekwechi, and not only because she saw it as a male-dominated profession. The former head of health at the Office of Management and Budget under President Obama and Ph.D. in health management expected to make a difference through public policy. But as an Operating Partner at Welsh, Carson, Anderson and Stowe, she's having an impact from a different perch. "We look at assets or companies to build that would make a meaningful contribution in whatever specific healthcare ecosystem we're interested in investing in," she tells Futuro Health CEO Van Ton-Quinlivan. "Our philosophy is not to just put money towards something and collect. We're looking for opportunities to build something meaningful." One current example is finding solutions to the nursing shortage and the painful budget crunch hospitals are enduring to pay for traveling staff. Investing in contingency staffing companies would earn a return, she says, but does nothing to solve the problem. A more useful target, she says, is leveraging technology to optimize the existing workforce. Adaeze shares examples of other issues she's looking at through a private equity lens including racial inequities in care, social determinants of health, and what the training needs are as more care is being provided in the home. Check out this thoughtful episode of WorkforceRx in which you'll also find out why this nationally respected healthcare leader thinks retail giants like Walmart and CVS should be applauded, and which two healthcare issues you should keep a close eye on in the coming months.
About Futuro Health
Futuro Health improves the health and wealth of communities by growing the largest network of credentialed allied health workers in the nation starting in California. We make education journeys into allied health careers possible by growing the talent that employers need and creating a path to opportunity that workers want.