Futuro Health Students Recognize their "Sheroes" as part of Women's History Month
Students and Alumni share the women who have inspired them the most.
Futuro Health CEO Recognized as Workforce Development Hero
"Workforce development plays an important role in driving economic growth through assisting individuals financially struggling and looking for help navigating the roadblocks of gaining sustainable employment," states Melissa Robbins, CEO of The National Association of Workforce Development Professionals. "Everyday workforce development professionals touch the lives of those seeking employment and a new life. The National Association of Workforce Development Professionals thought it was time to recognize these hardworking, dedicated and skilled individuals."
Nam Duong Selected as SynED's February National CyberHero for Advancing His Cyber Education and Career Prospects in Record Time
Since completing the Health IT Specialist Program, Nam has been inspired to continue his education to earn additional certifications that will enable him to expand his horizons.

"Futuro Health laid the foundation," Nam says. "They offered an opportunity for me."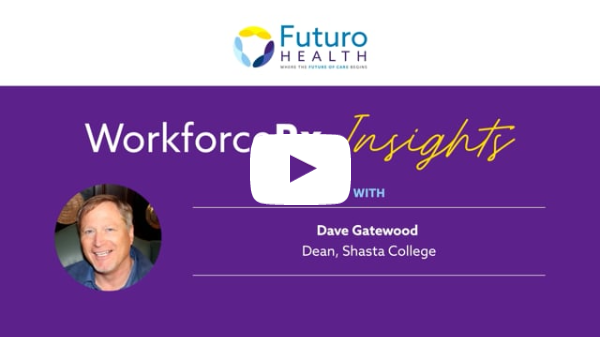 David Gatewood, Dean, Shasta College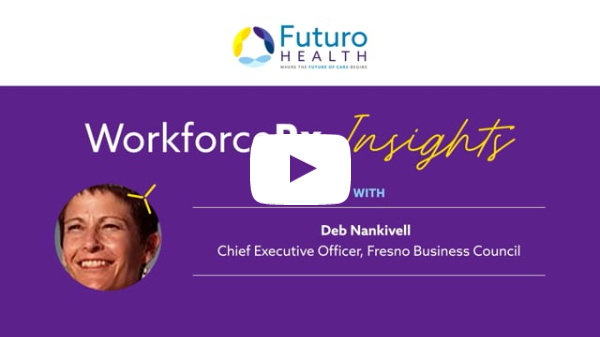 Deb Nankivell, Chief Executive Officer, Fresno Business Council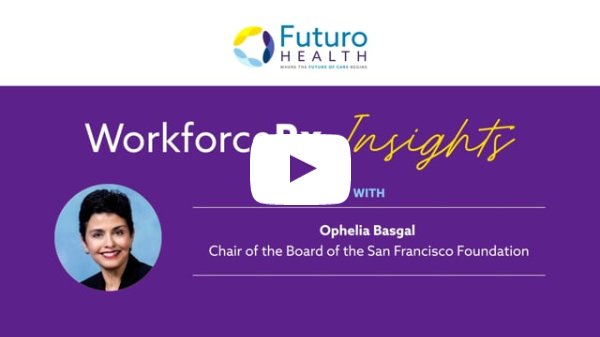 Ophelia Basgal, Chair of the Board, San Francisco Foundation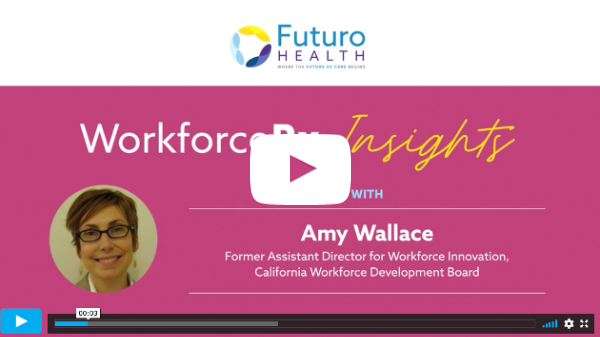 Amy Wallace, Former Assistant Director for Workforce Innovation, California Workforce Development Board
WorkforceRx Podcast
Laurie McGraw, SVP American Medical Association
Episode #32, How to Support an Overburdened Physician Workforce
The pandemic brought a lot of new stressors for physicians, but even before COVID, there were major trends impacting doctors including burnout, adjusting to new technologies, and accommodating new roles for mid-level providers. On this episode of WorkforceRx, Laurie McGraw of the American Medical Association provides a close look at the challenges facing physicians and the support they need to overcome them. As the AMA's senior vice president of Health Solutions, McGraw, who has a deep background in health IT, has a special focus on helping physicians integrate new technology into clinical practice. "Physicians love innovation, but if new technologies are not implemented well, it only leads to a negative cycle of more burden and more disruption which is a real problem in healthcare today." Check out this illuminating conversation with Futuro Health CEO Van Ton-Quinlivan that explores the best ways to augment the physician workforce to meet growing demand for care, harnessing opportunities in digital health, and how -- with her podcast Inspiring Women and other efforts -- McGraw is encouraging women to take on leadership roles in healthcare and beyond.
About Futuro Health
Futuro Health improves the health and wealth of communities by growing the largest network of credentialed allied health workers in the nation starting in California. We make education journeys into allied health careers possible by growing the talent that employers need and creating a path to opportunity that workers want.