Futuro Health Creates Opportunity in Healthcare with Google Career Certificates
"We are thrilled Futuro Health is offering scholarships for workers to complete the Google Career Certificates," said Bronagh Friel, Workforce Development Lead, Grow with Google. "By combining the program with healthcare coursework, they will create additional pathways for students to enter in-demand fields and increase their economic potential."
County of Orange, Orange County Workforce Development Board, Futuro Health Announce Partnership to Create Opportunity
The County of Orange, Orange County Workforce Development Board (OCWDB), and Futuro Health have formed a new collaboration to create opportunity for residents who seek careers in healthcare.
High School Interns Impress with Video Spotlights
This summer, four high school students spent six weeks as Futuro Health Media Lab Summer Interns. They researched, wrote, and edited videos featuring adult program graduates of Futuro Health's training program and the Navigators who supported their education journey. We are proud to display three of the students' final submission here for you to enjoy.
Produced by Ryan,
11th grader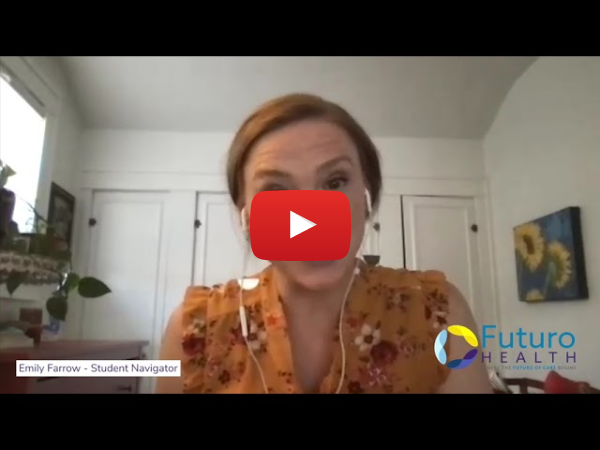 Produced by Sasha,
11th grader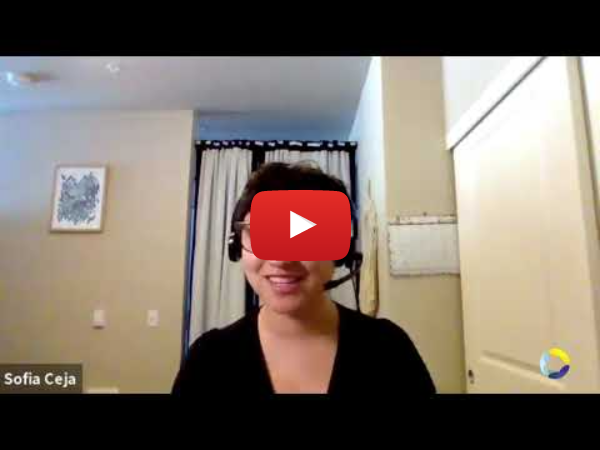 Produced by Skylar,
11th grader
Walking Challenge
What mammals travel 31 miles a day? It's not what you may think. Futuro Health employees have been working up a sweat in a company-wide Walking Challenge! In June alone, our team of 15 participants racked up more than 2 million steps.
Workforce Rx Podcast with Jeff Maggioncalda, CEO of Coursera
Episode #19: Remote Possibilities – Pandemic-Driven Explosion in Online Work and Learning
Presiding over an online platform with 82 million learners and hundreds of millions of course enrollments gives Jeff Maggioncalda a unique view of what's happening around the world in higher education and training. What he's seeing is growth and opportunity. The Coursera CEO says the number of people accessing its catalog of thousands of courses and certificate programs from top universities and corporations nearly doubled in the pandemic, with women driving up the numbers and consuming STEM content at an increasing rate.
Other Recent WorkforceRx Podcasts
Episode #18
Finding qualified workers has become a chronic and deeply concerning struggle for U.S. employers, but as our guest on this episode of WorkforceRx sees it, this is a self-inflicted problem.
Episode #5
You can't have an effective response to public health challenges without putting racial and social equity at the center of your approach.
Episode #7
Join Futuro Health's CEO Van Ton-Quinlivan as she draws fascinating insights from Greenleaf gathered over decades of groundbreaking work in academia, technology development and medical product development.
Episode #10
In this trenchant conversation with Futuro Health CEO Van Ton-Quinlivan, she shares insights gained from decades of providing leadership in HR, Talent Management and Diversity, discusses the impact of the pandemic on women in the workforce
FUTURO HEALTH IN THE NEWS